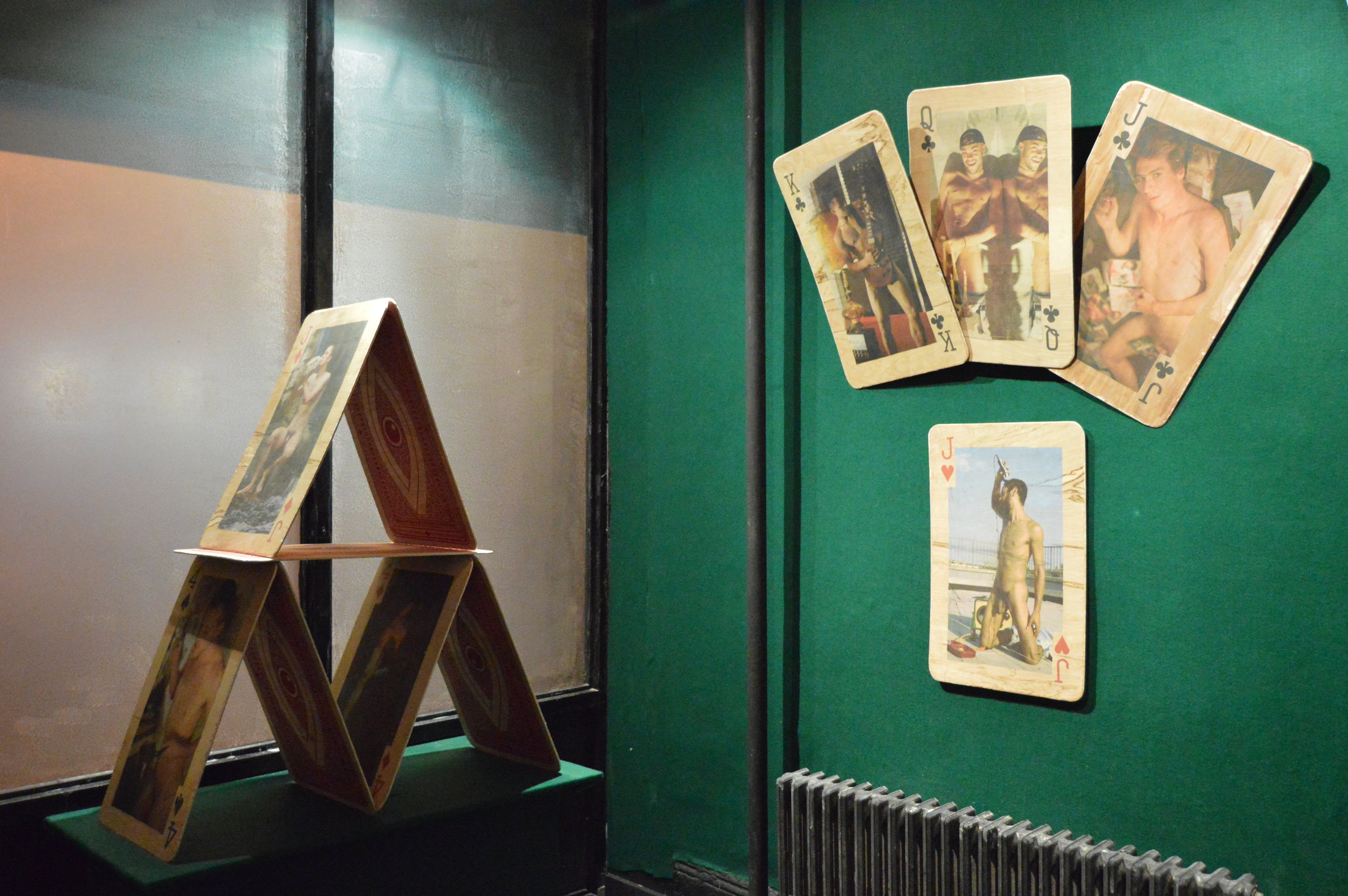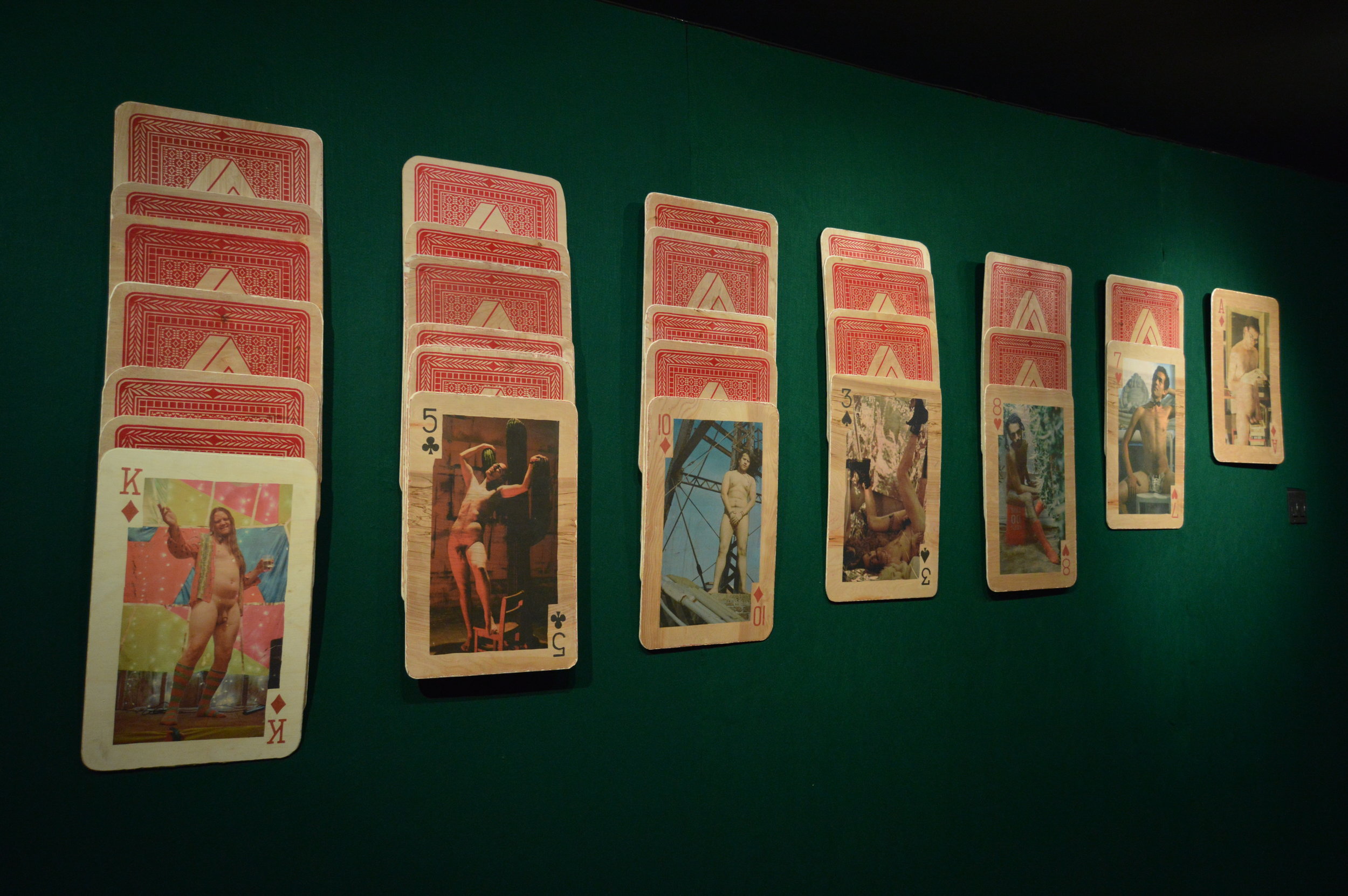 Video Still from 15 min Loop of one winning hand of Solitaire, played by the Joker. Kai Matsumiya Gallery, 2015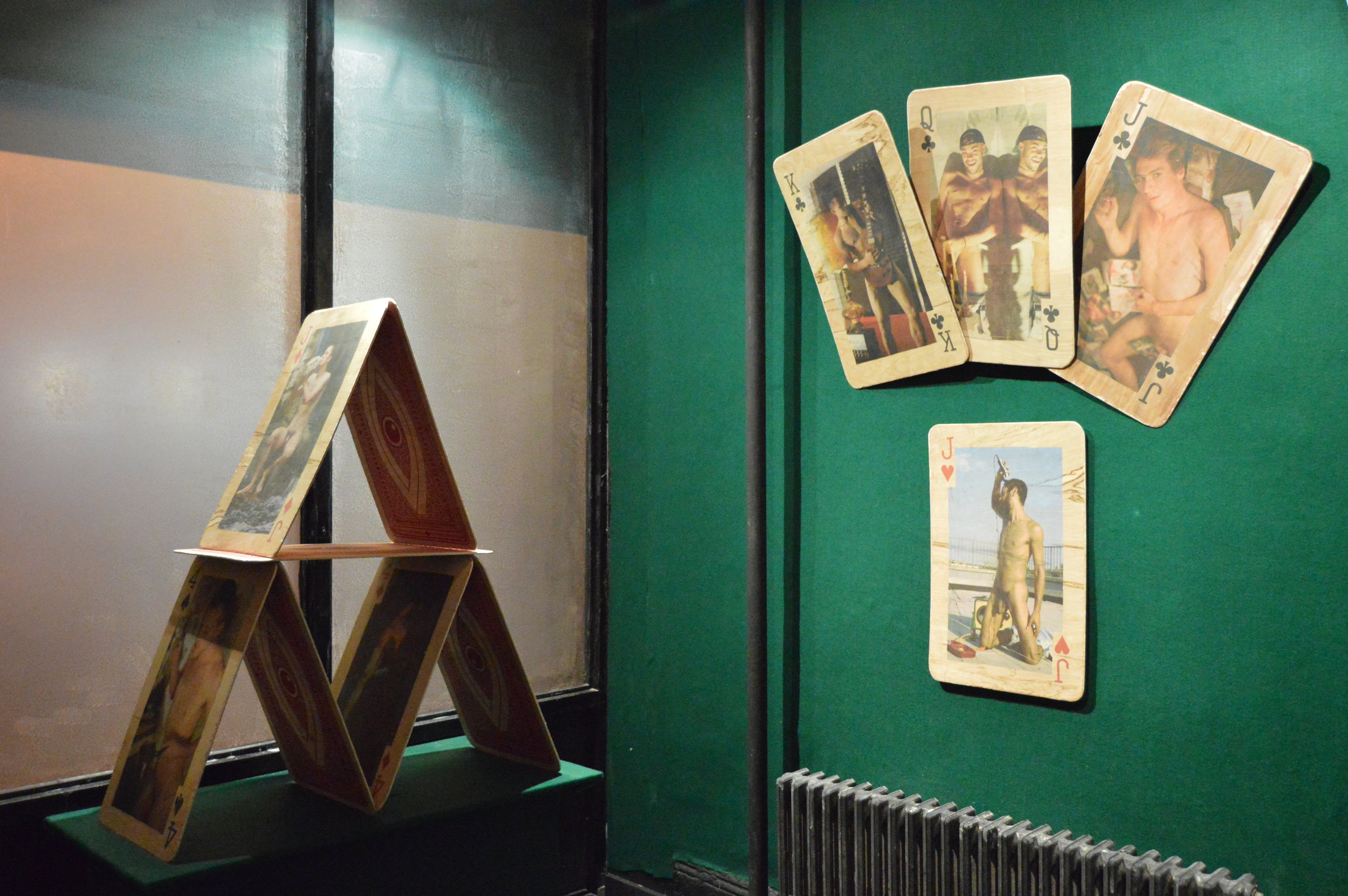 Installation Shots, Kai Matsumiya Gallery. Each card unique C-Print of original photo on 15x22" wooden panel with silk-screened back.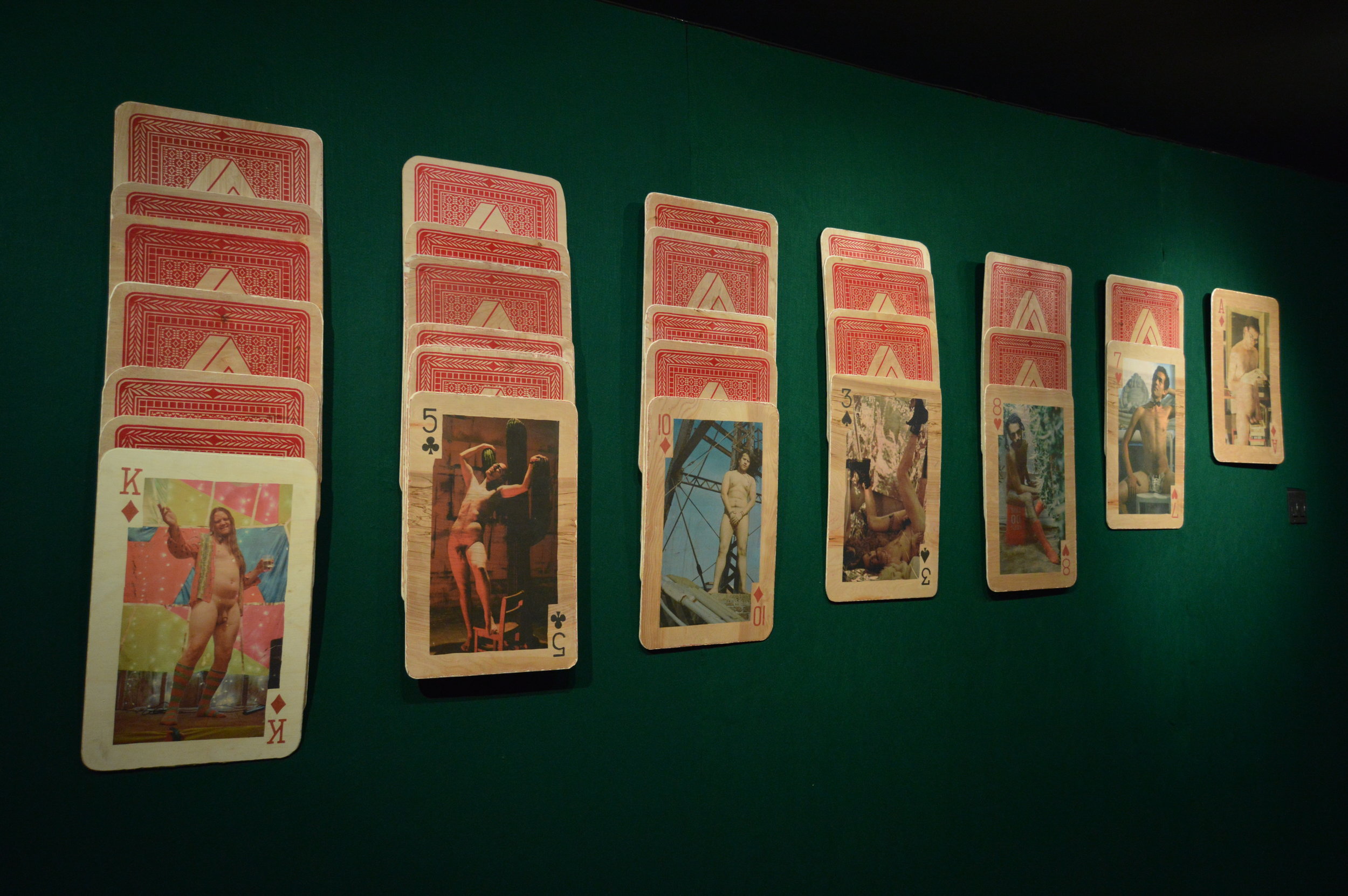 Edition of 500 Decks of Poker Sized Male Nudie Cards, featuring Artist as Joker.